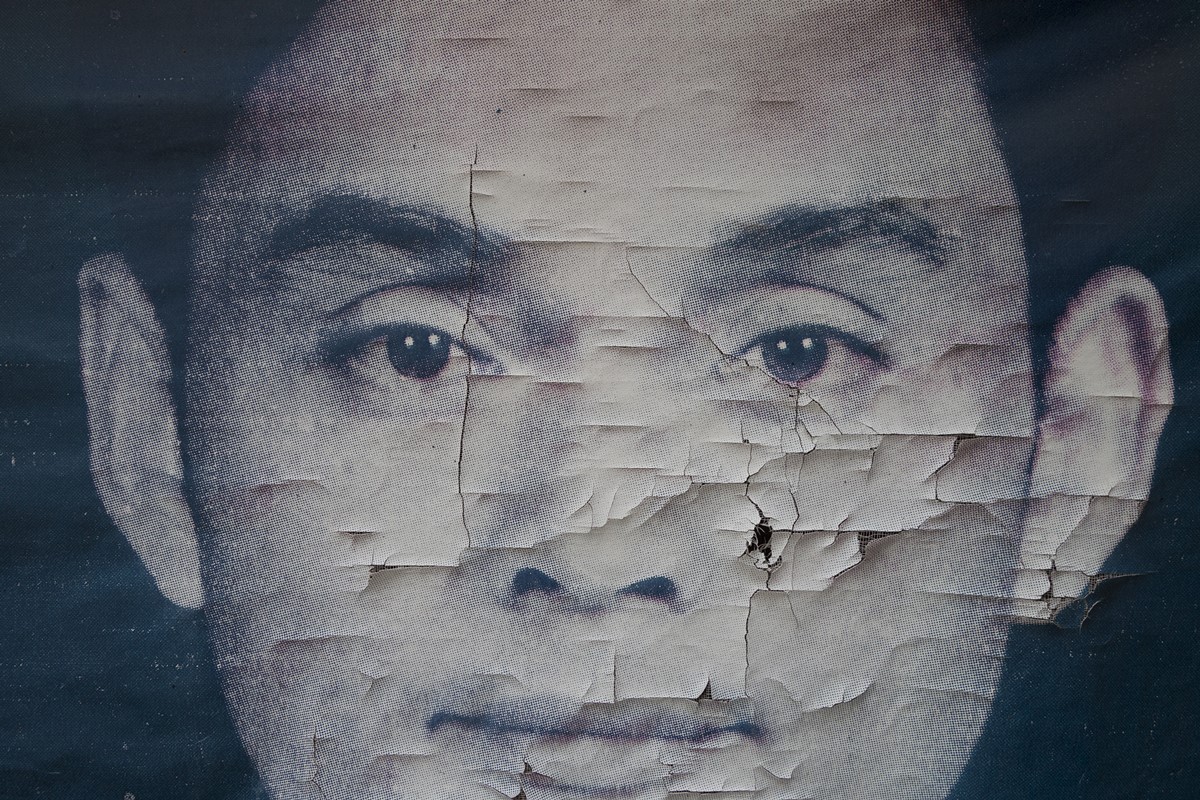 A poster of local Thai politician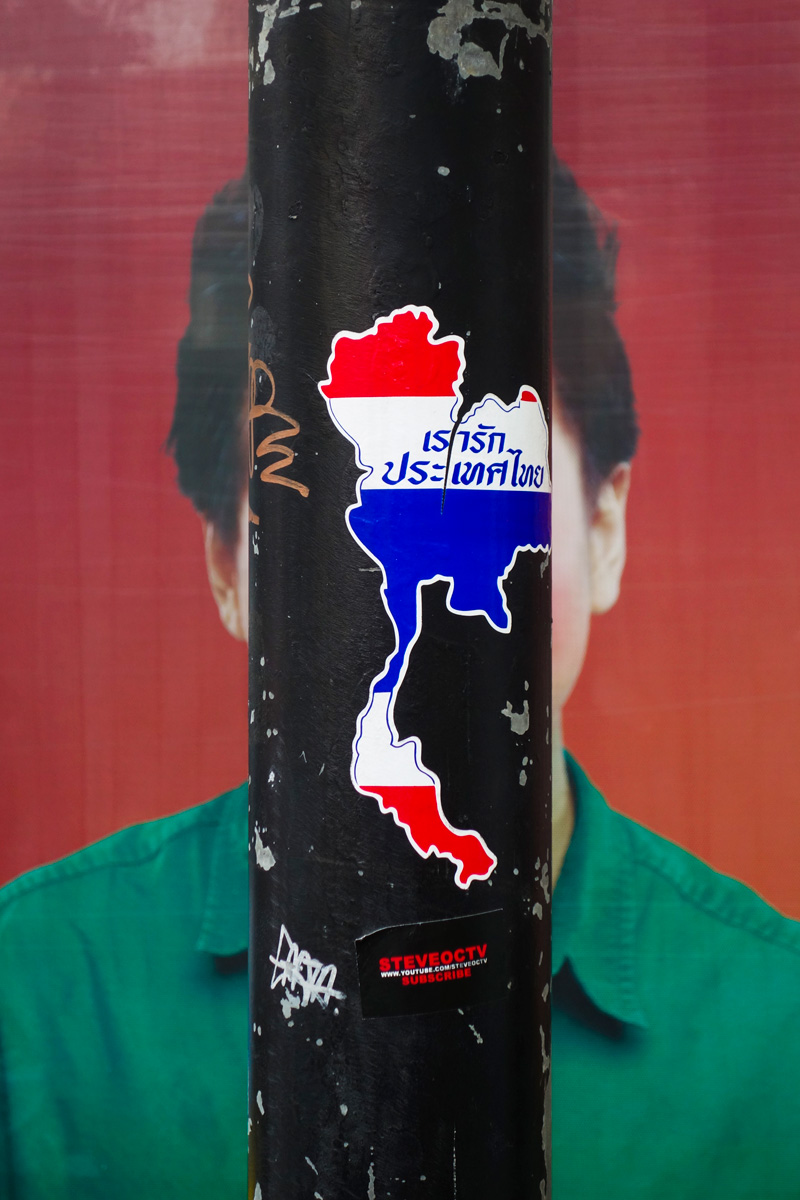 A sticker with a sentence - We love Thailand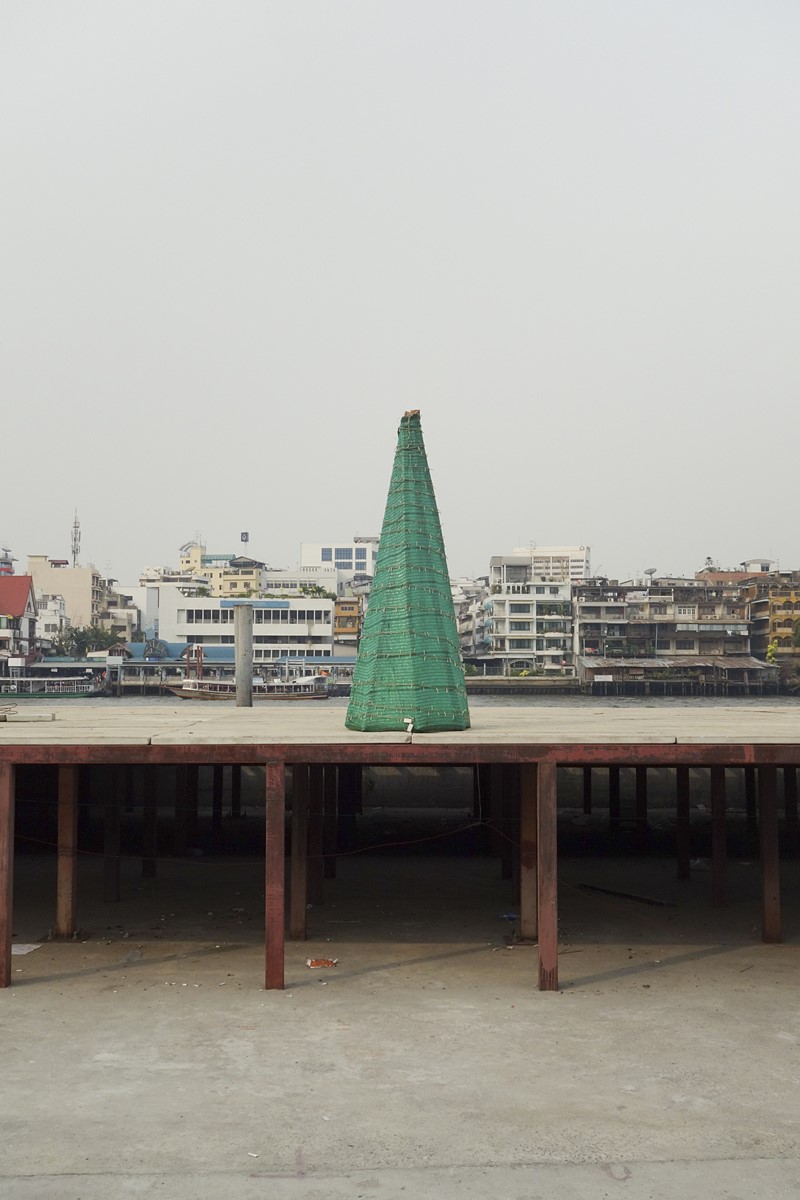 Something like a Chrismas tree near Chao Phraya River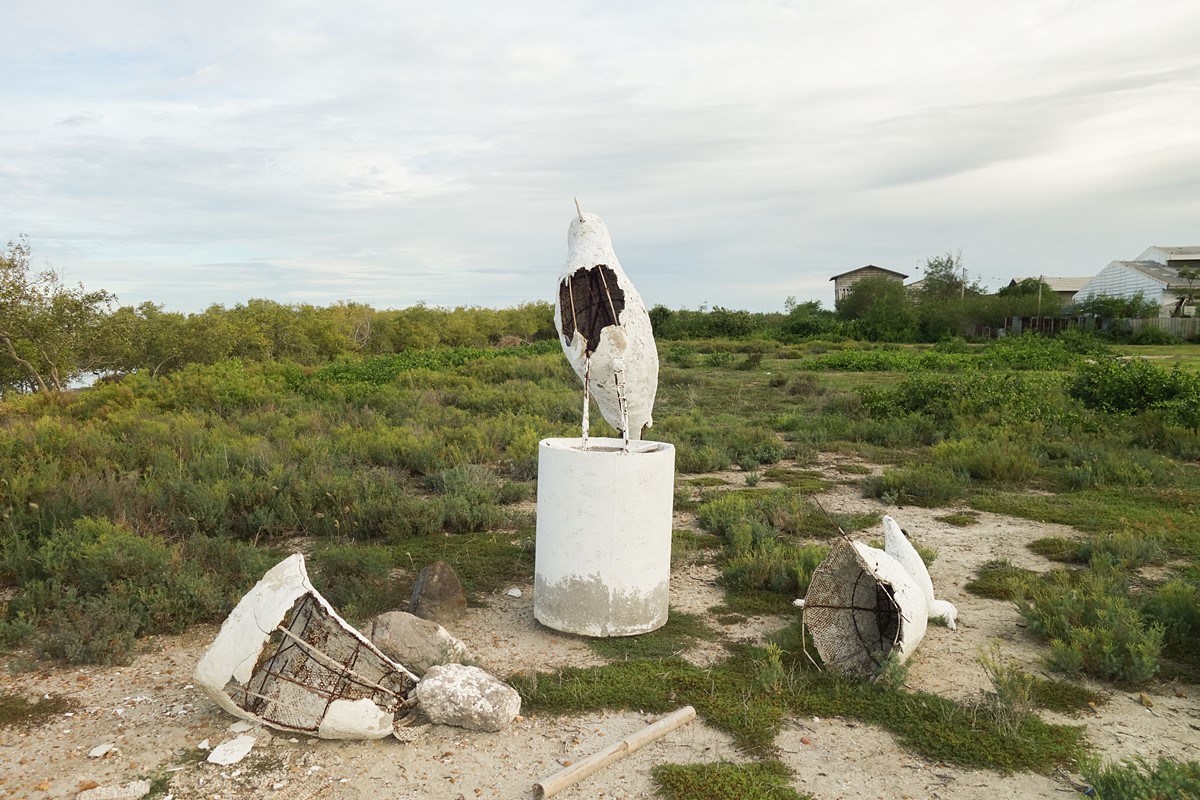 .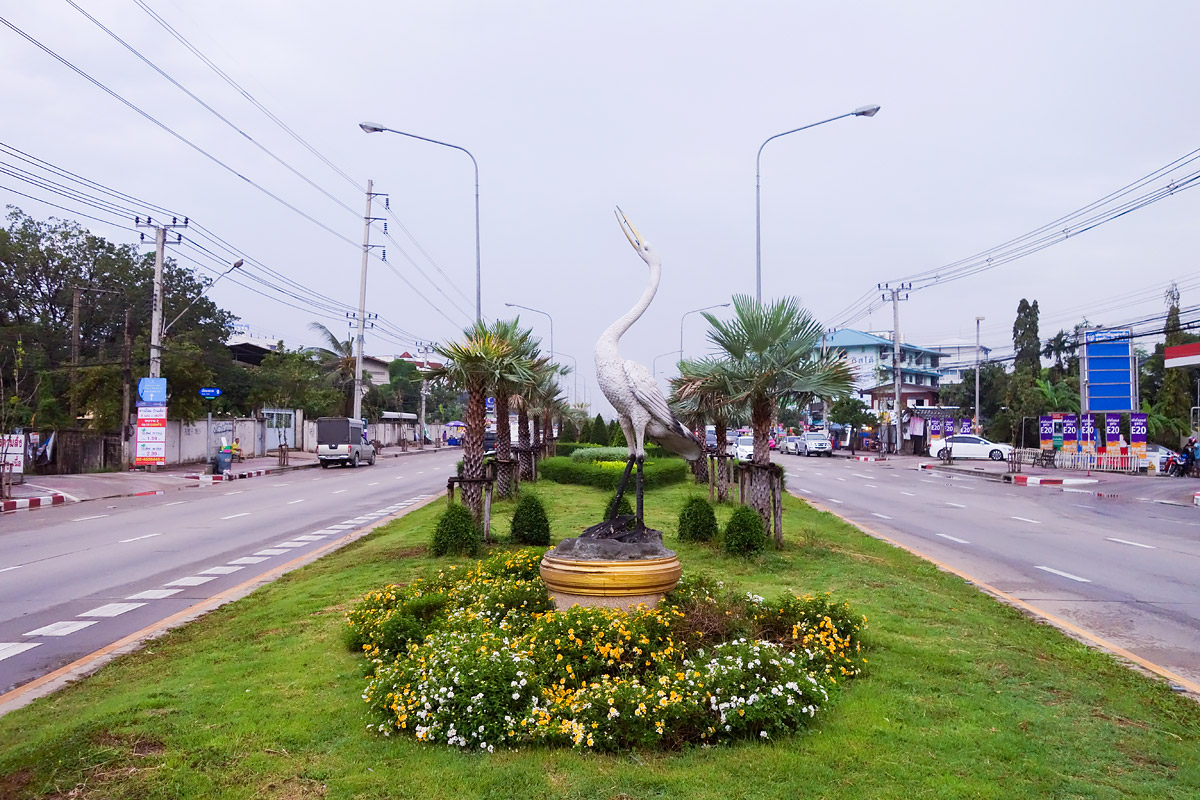 Something like a monument of egret in Bangkok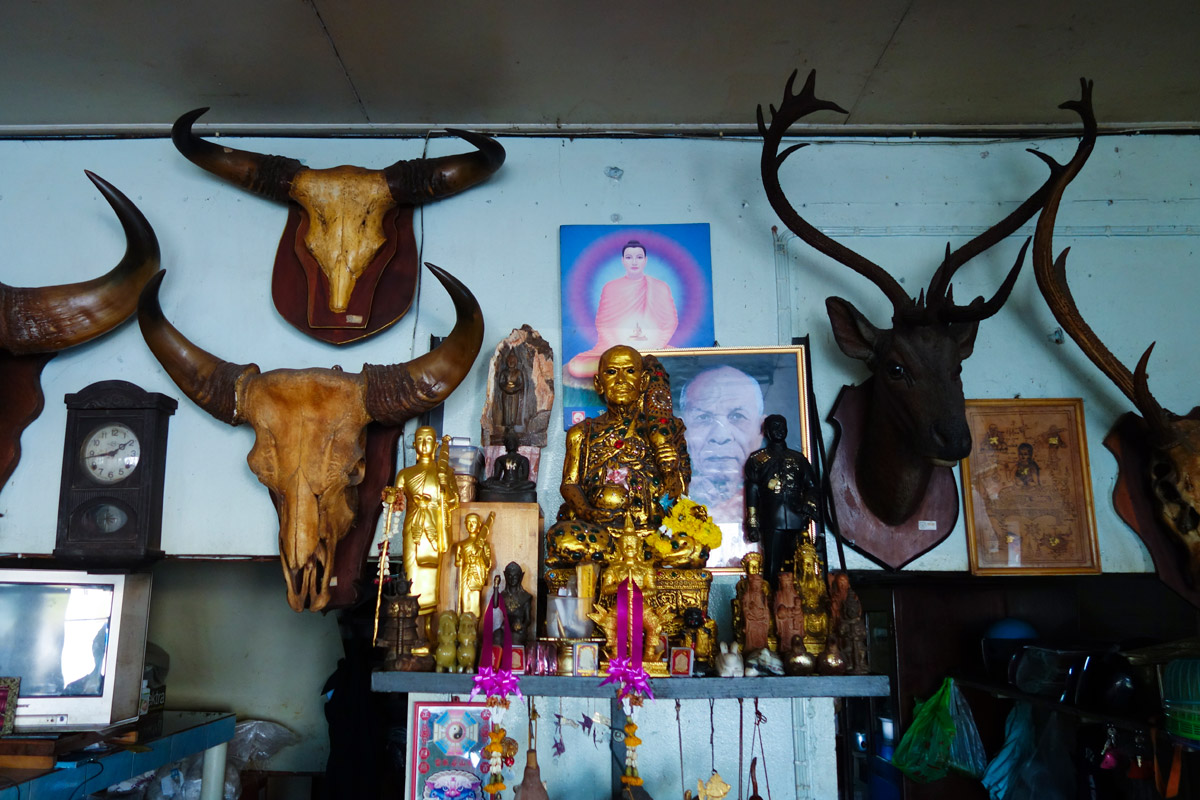 Thai amulets on the wall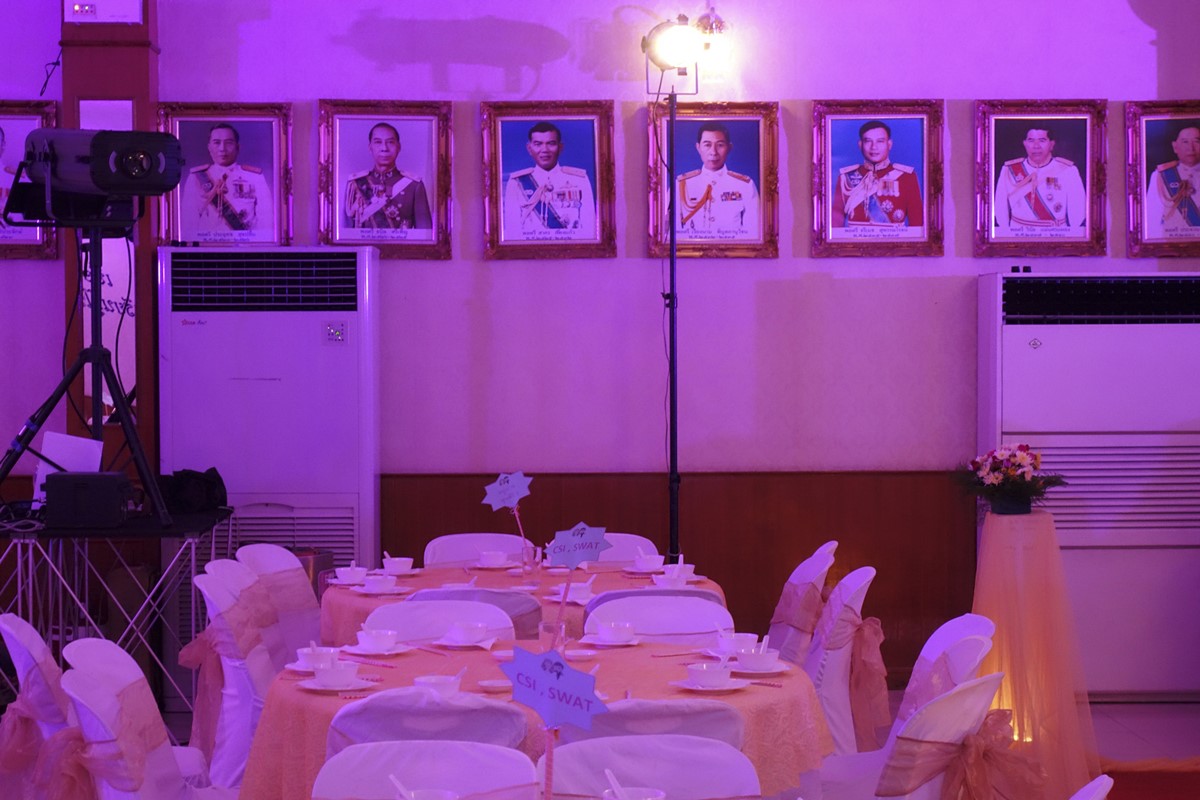 Thai general photographs on the wall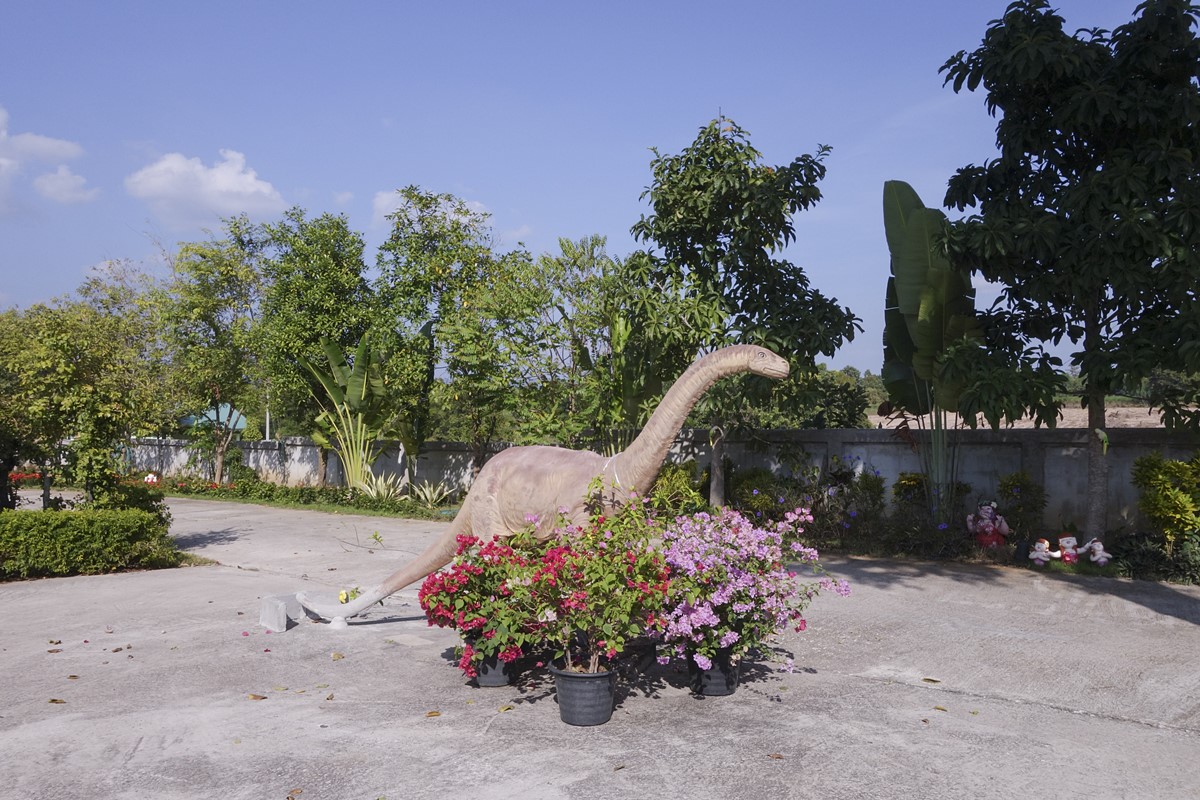 A dinosaur statue in a car park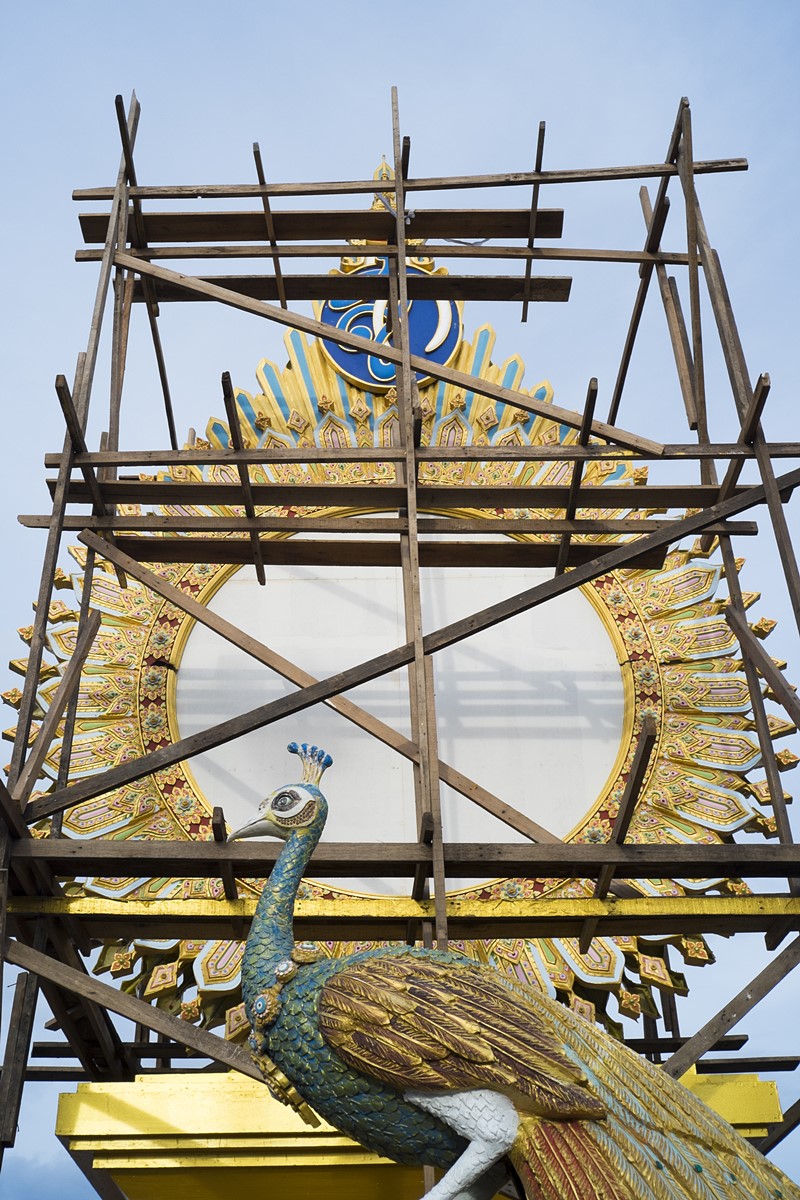 A developing billboard of the past queen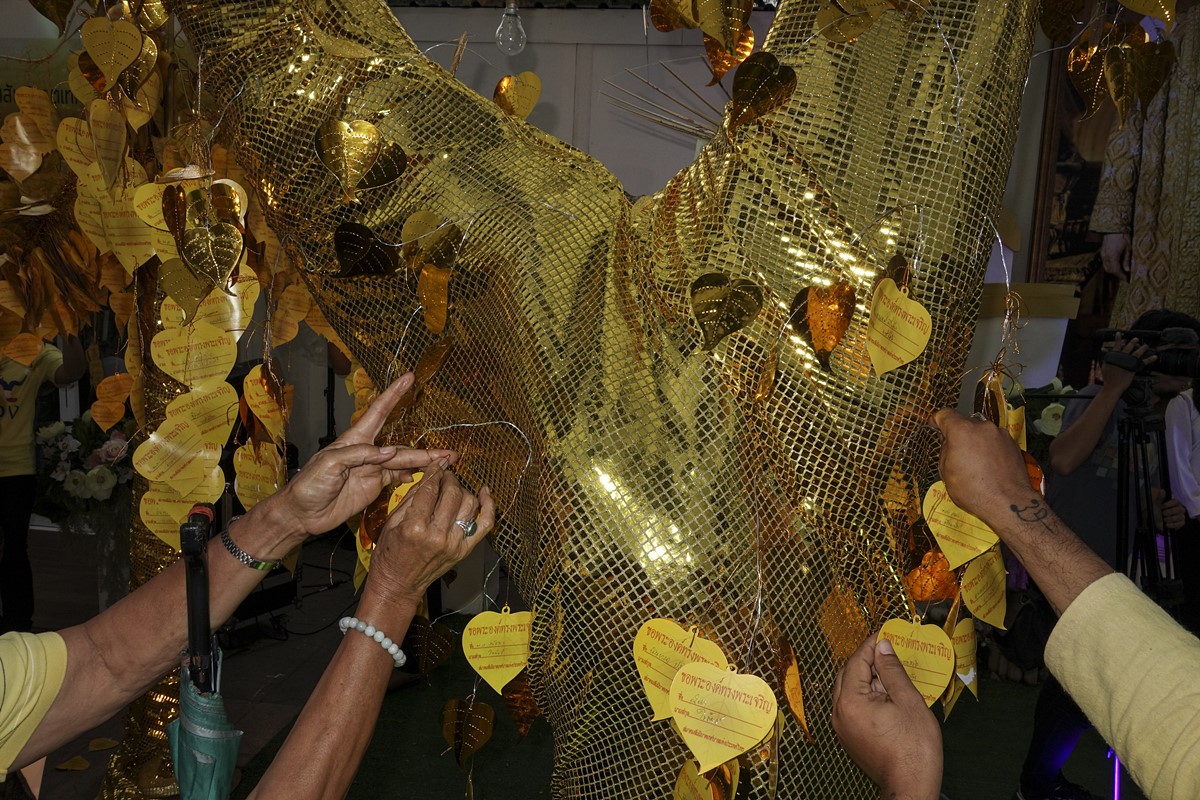 A golden tree to bless the past king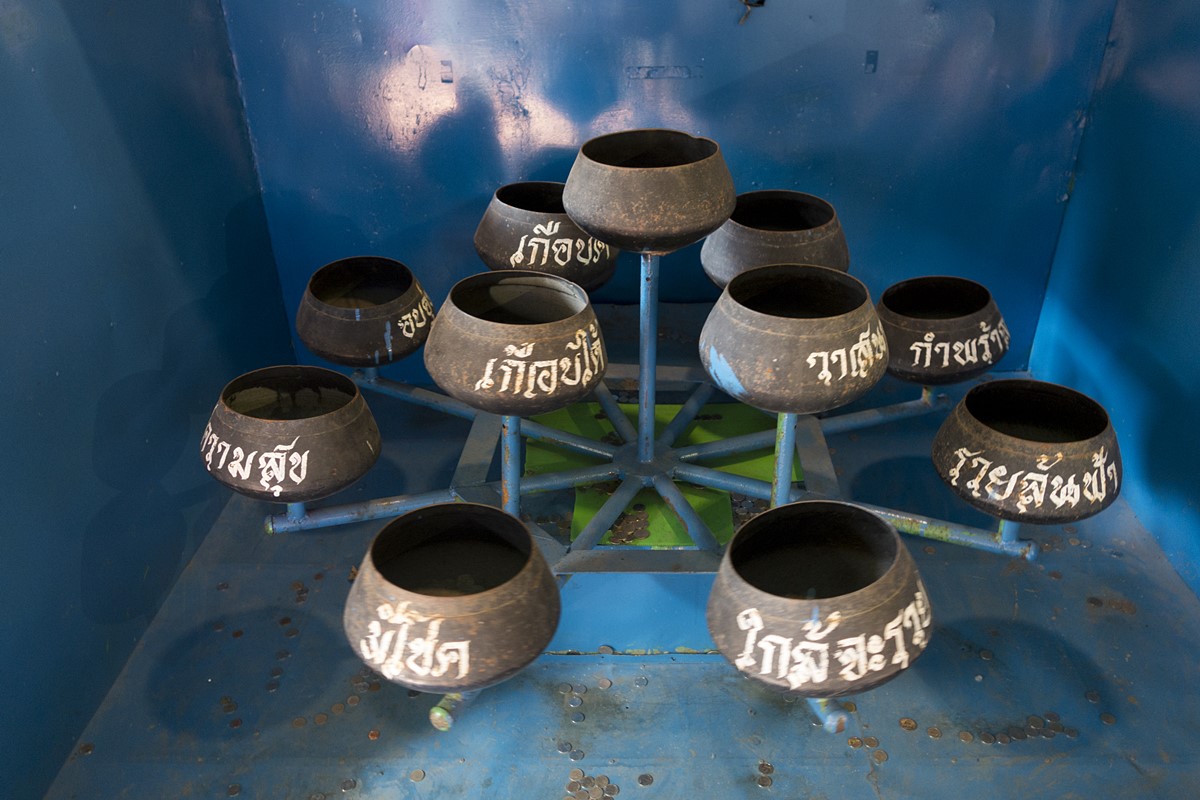 A whirling donation machine in a local temple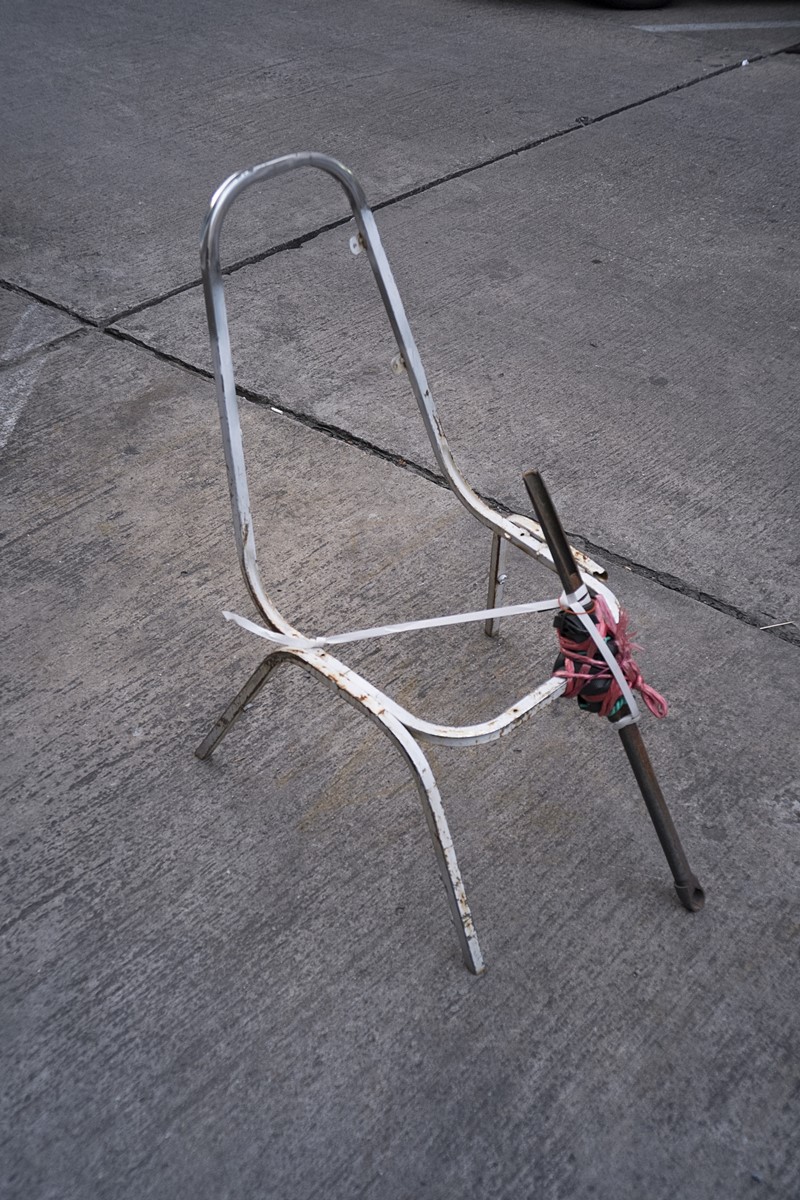 A broken chair using for reserving car park on the road
A spirit house made by aluminium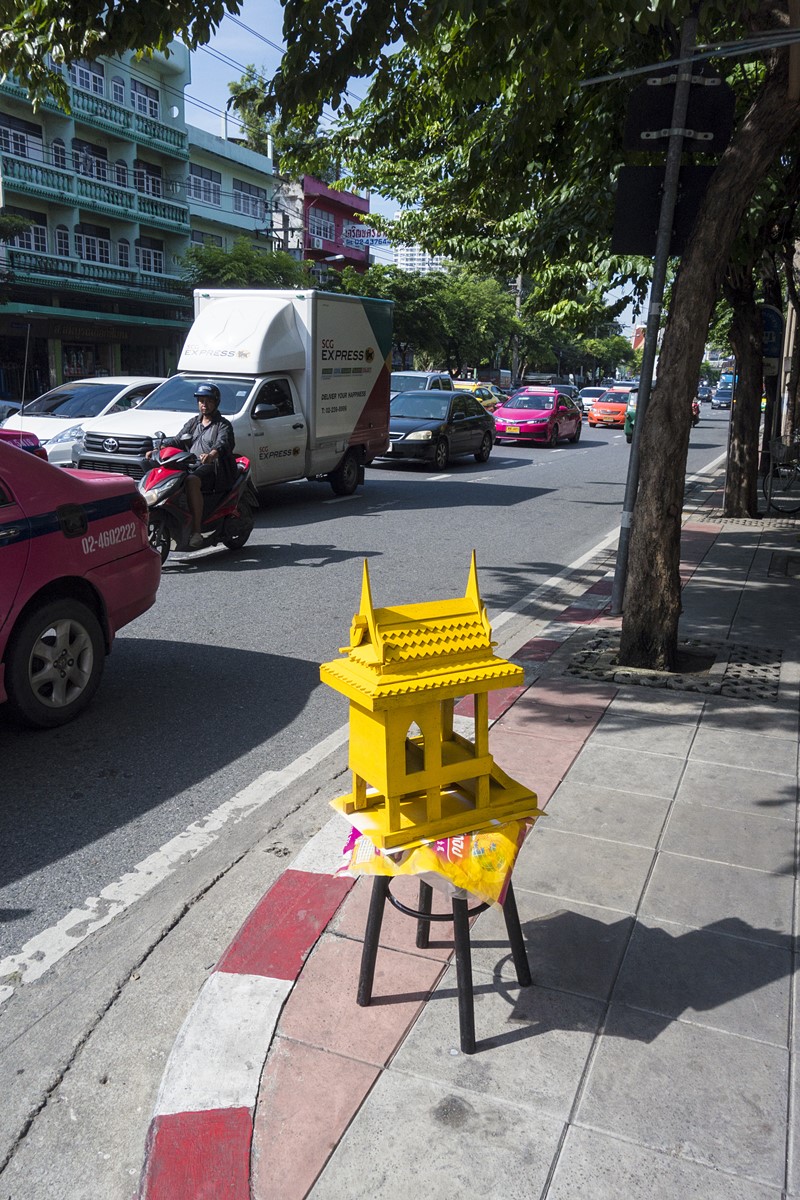 A yellow traditional spirit house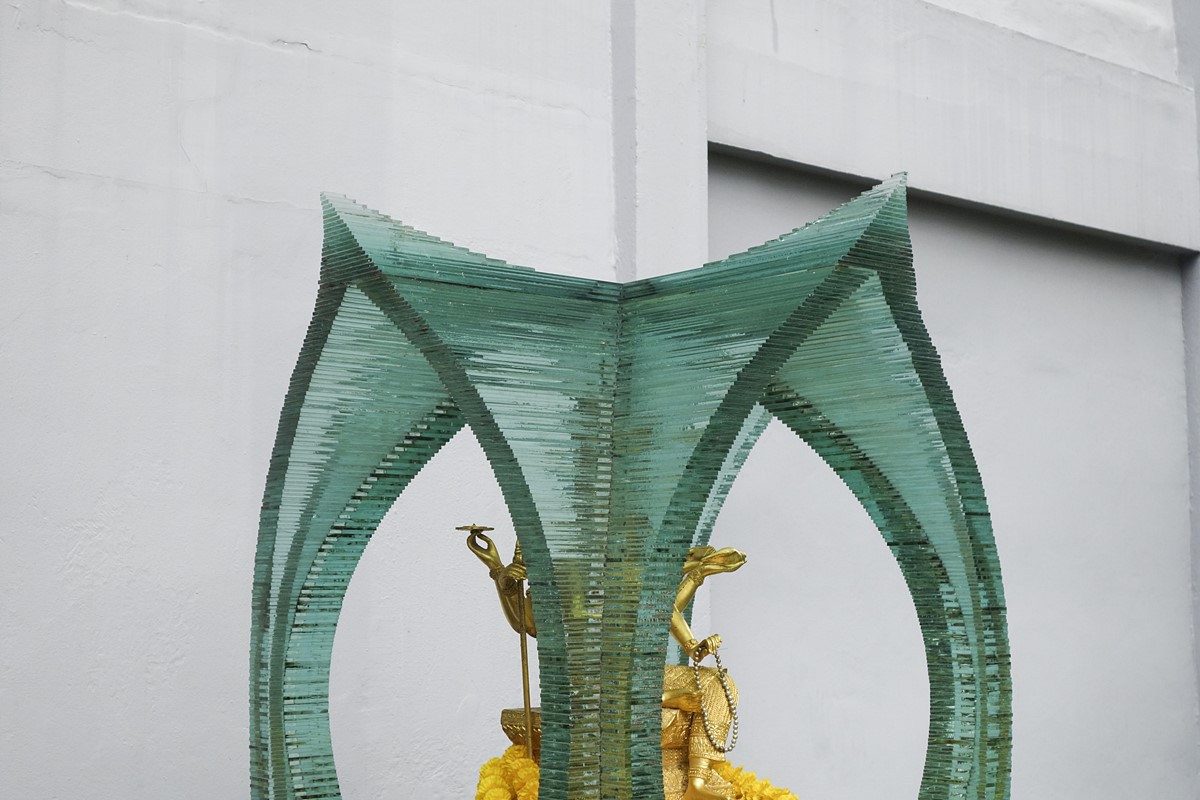 A green modern spirit house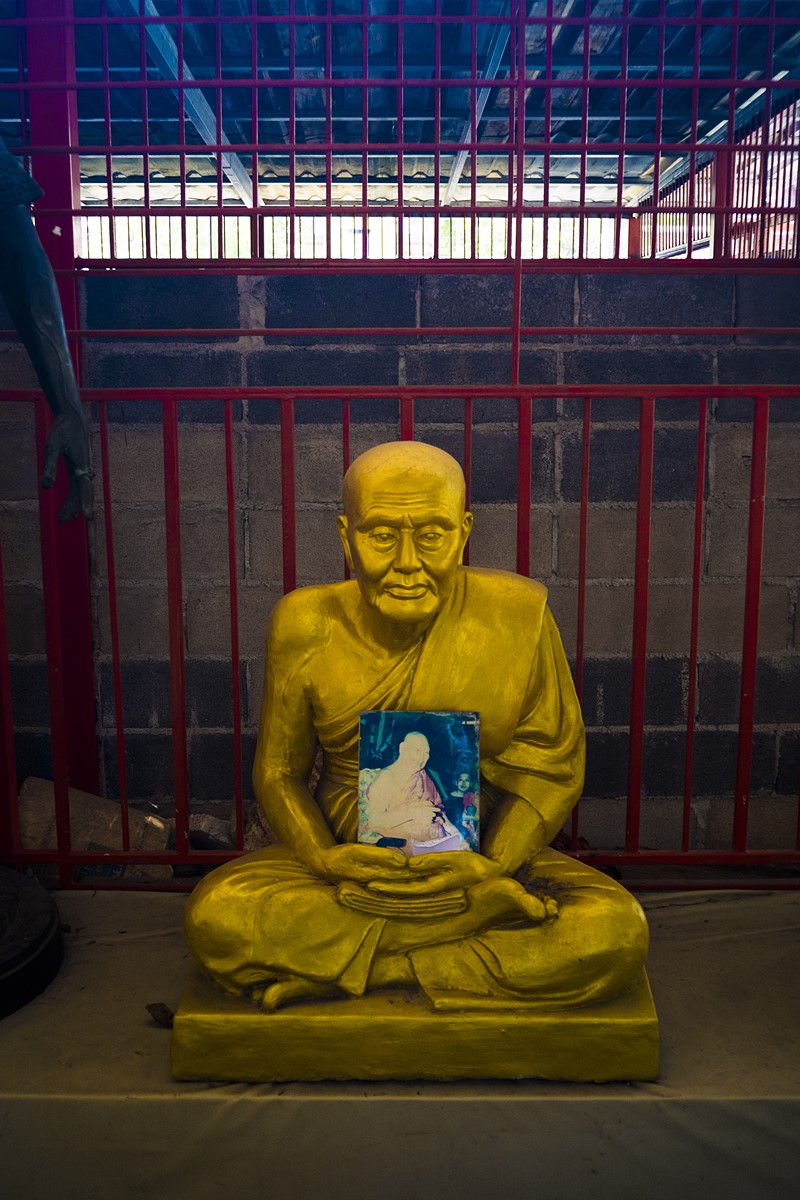 A famous monk statue is carrying himself picture.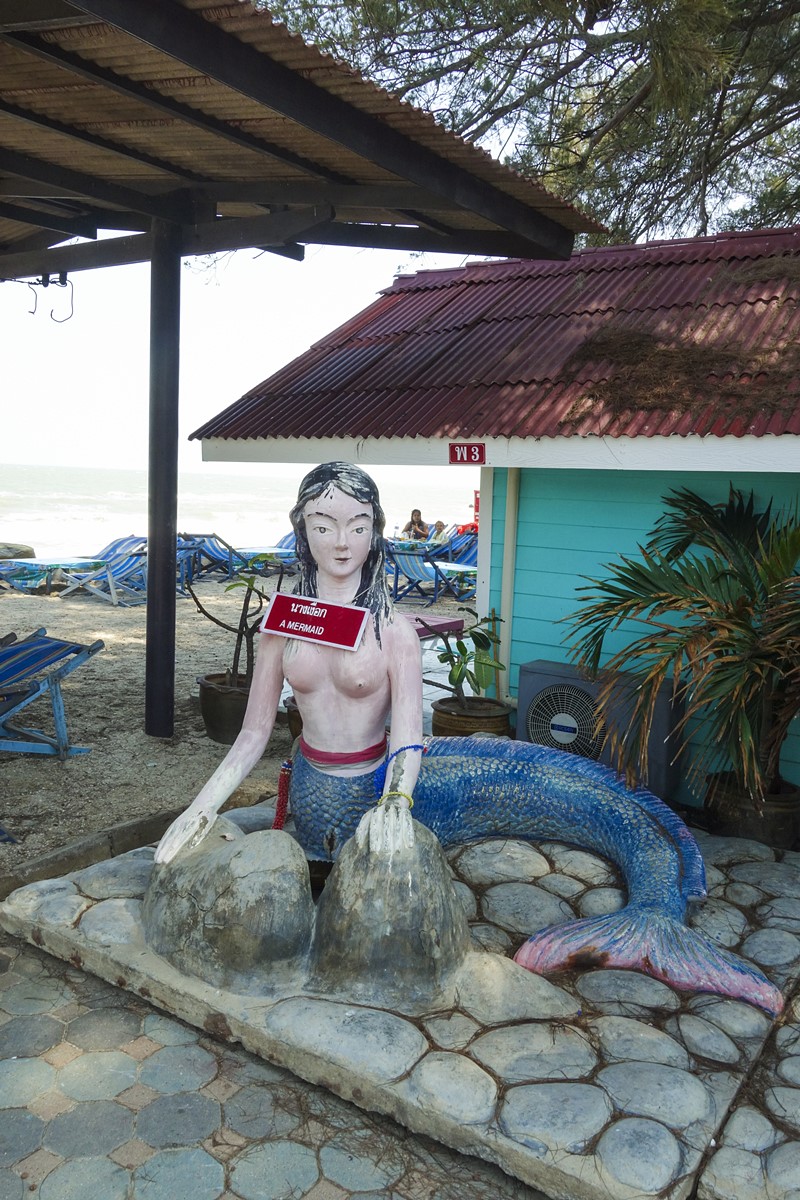 A mermaid statue with a label - A MERMAID
A couple of dolls wearing army uniform is sitting among the abundant food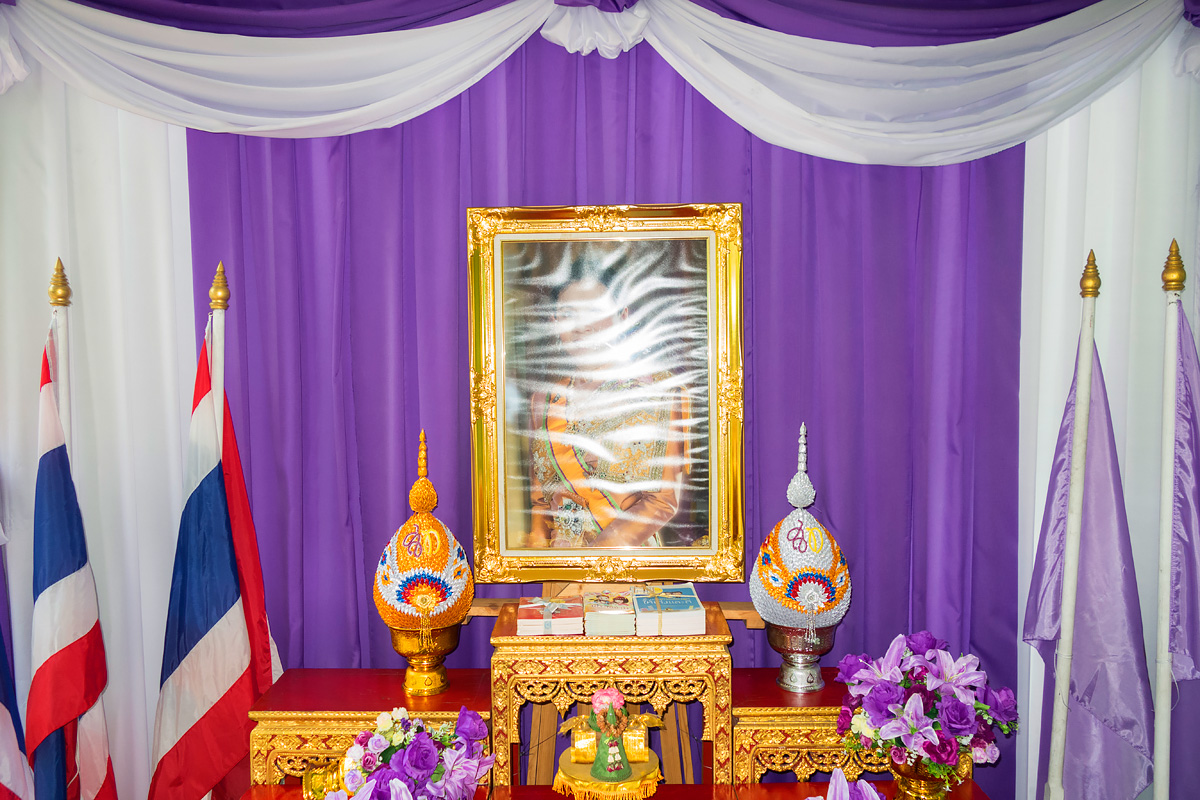 .